20/07/2012
TORK RAN : « Tales of Death »
( Double CD / Ré-édition 2011 des démos de 1988 et 1990 / France )
The recordings of the legendary Pictavian Speed/Thrash Metal band now available as a double CD edition. TORK RAN was performing a very intense and rich Thrash Metal, influenced by CORONER, SLAYER, MEKONG DELTA, BLESSED DEATH, DEATHROW, EROSION, HOLY MOSES, NUCLEAR ASSAULT, S.O.D… or even Prokofiev and Chostakovitch (!!!), with a truly barbaric and impious concept. This release features the « Tales of Death » demo from 1990, the « Haatrrh » live demo from 1988, and many bonus tracks (live and rehearsal). Around 2h35 of music !!!!!!…
A complete 32 pages booklet features the original artworks, pictures, lyrics, articles and a biography. (Founder member and composer Wild Dan Killer is also known for having taught guitar to many Pictavian metalheads like HIRILORN, KLOOTZAK, DEEP VEIN, HACRIDE, etc…).
Qu'on nous annonce… chez Armée de la Mort Records.
And then, c'est clair que je ne connaissais pas du tout (je ne sais pas comment ça se fait… d'ailleurs !?!???) mais que putain, ça vaut carrément le détour de chez détour !!!!!!!!!!!! Surtout si vous êtes fans des légendes citées (et mises en gras) au début de cette chronique, et que vous êtes de grands fans de projets bien barrés et technico-techniques au possible !!!…
(M'ont carrément rappelé certains délires virtuosesques de l'illustre et géniale The GREAT KAT par moments !?!?!! Et MANILLA ROAD aussi !?!?!!)…
GRRRRRRREAT… really really really GREAT !!!!
Double CD – 38 titres : 14 €uros. / Vendus ! Référence épuisée.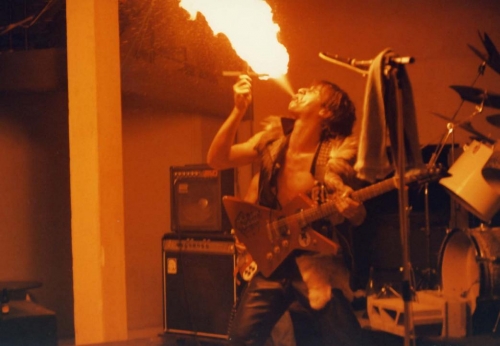 22:17 Publié dans KINGS of THRASH Metal, Métal Français | Lien permanent | Commentaires (0) | Tags : tork ran, tales of death, thrash metal, techno-thrash, armée de la mort records, coroner, mekong delta, holy moses, chostakovitch, the great kat, manilla road